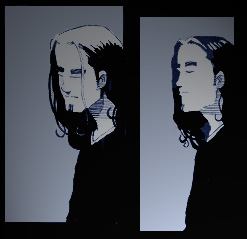 i'm a student of hanyang university of south korea and so presently my home right now is in ansan city, about 1 hour by subway train from seoul. this place is cool. i'm a third year student of electronic, electrical, computer and control engineering college but my major is electrical engineering. i've been here since 1997 and probably i'm going to graduate at the end of year 2000.
before i came here, i graduated from secondary school of datuk haji mohammad nor ahmad. i guess nobody knows about this old school. this is not a pretty popular high school in malaysia. whatever. after that, sure after busting my ass for the exams, i got a scholarship from our government to study abroad here in south korea. but before all that first plane ride, i learned korean language at the ppp/itm in shah alam. shah alam is one of the best city that i ever visited. i truly enjoyed myself living there for an about 20 months... you know built up a spirit but now i just feel like a pathetic loser.
so there you go, a thing or two you should know about myself. i don't reckoned to say much about myself so that it's not too mouth of it. i'm just like any other kid, came from a simple family but happy. my parents is everything to me. i have one elder sister and one younger brother and i guess i have this second child syndrome inside me. whatever.